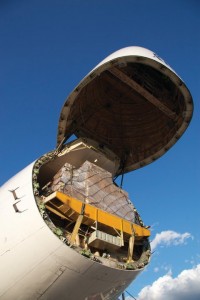 For every size project and in all corners of the world, BTX has a solid reputation for providing quality customized logistics solutions that support a variety of industries, from construction and expansion projects, to mining, power generation and other infrastructure projects.
BTX provides hands-on control of your shipments at every phase with an extended network of experts throughout the world – from planning support, site surveys and cargo analysis to job-site delivery.
---
Door-to-door service
Materials management from origin to destination via air, sea and/or ground transportation services.
---
Constant supervision of project
Initial client consultation
Calendar of events scheduling
Banking document requirements
Heavy lift equipment
Securing of permits
Cargo inspections
Port/ground operations
Movement of goods
Customs clearance (global shipments)
Job-site unloading